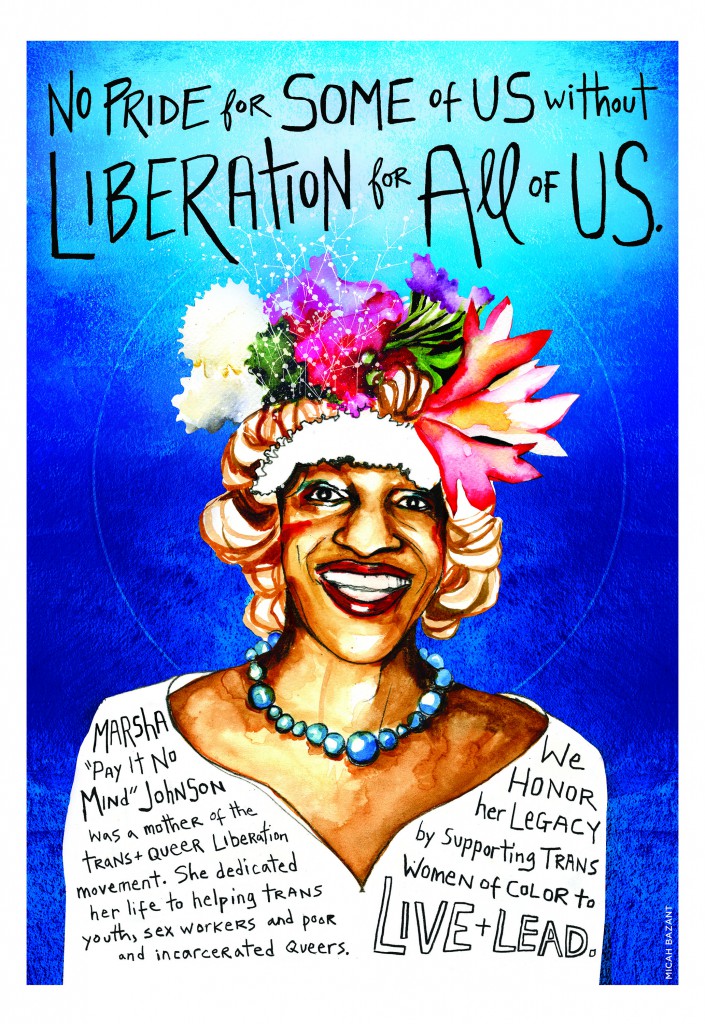 08 Jun

Micah Bazant's Top 3 Ways to Plug into Trans Justice Work

Last month, Greg and Micah Bazant (an internally-recognized trans visual artist and Artist-in-Residence at Forward Together) led a lunch discussion and art share at Tides Foundation in San Francisco. No worries if you missed it, a podcast of the event will be released later this summer. In the meanwhile, as it happens at these things, people asked, How can I help?

Here are three ways to get involved in trans justice, in Micah's own words: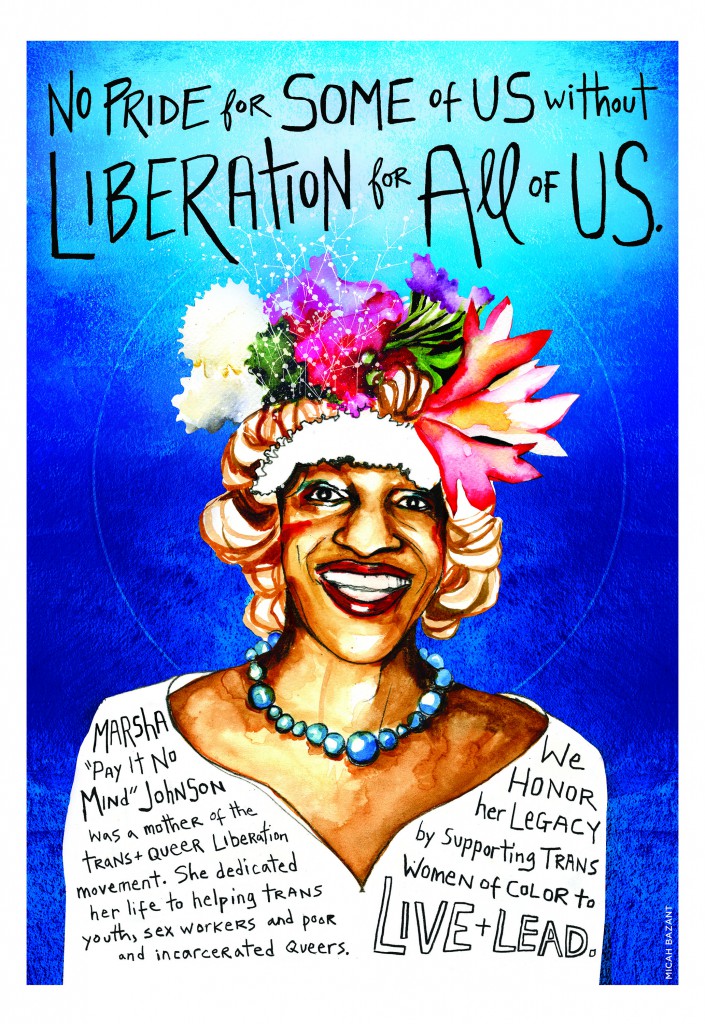 Donate to Trans Day of Resilience — art by and for trans & nonbinary people of color!— a project of my organization Forward Together. We do an open national call for visual artists and poets every year and then work with a small cohort of visionary emerging artists to produce and disseminate their work. The art they create is shared with trans-led groups internationally. This year we produced Trans Justice Art Kits—an art show in a box, that included tips for event fundraising, safety & access; group art activities; a love letter, and more.
Donate to Trans Justice Funding Project—they are led by trans POC and get funding out to small grassroots trans groups in all 50 states. "We center the leadership of trans people organizing around their experiences with racism, economic injustice, transmisogyny, ableism, immigration, incarceration, and other intersecting oppressions. Every penny we raise goes to our grantees with no restrictions and no strings attached because we truly believe in trans leadership." According to this 2015 report, trans communities only received 0.015 percent of all foundation funding, or a penny for every $100 foundations awarded. So donations to our community have a big impact :).
Volunteer or donate to Trans Lifeline—A crisis hotline in the US & Canada, run by and for trans folks. They are also seeking non-trans volunteers to staff for their Trans LifelineFamily Line, a hotline for loved ones of trans, nonbinary and/or questioning people. Trans people are 22 times more likely to attempt suicide than the general population, and Trans Lifeline is trying to grow to keep up with the volume of calls. 97% of their budget comes from small-scale donations.