When We Fight, We Win!: The Podcast reveals the stories behind the fight. And the wins! We're here for everyone who's ready to get a switch flipped in their brain. For everyone who's ready to go from being an organizer in theory, to a transformative one in practice. Because every organizer started somewhere.
Greg Jobin-Leeds and Dey Hernández of AgitArte co-authored When We Fight, We Win! in 2016. Now they are co-hosting and releasing a podcast series that brings the ideas, art, and words of the book to life. In every episode, we welcome Jorge Díaz to introduce our "Word of the Day" segment.
How to Listen
Listen, rate and subscribe on Apple Podcasts
Sign up for our email list to be notified when new episodes are released
Listen and follow on SPOTIFY
Listen and follow on SOUNDCLOUD
Listen and rate us on STITCHER
Listen and subscribe on GOOGLE PODCASTS
List of Episodes
BONUS EPISODES – we released the first eight episodes of our live webcast as podcasts. To listen or watch, please visit LIVE WEBCAST.
Team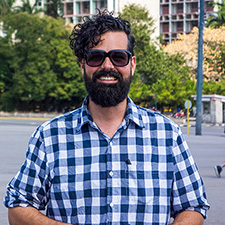 Osvaldo Budet (Producer, el/he) graduated in 2008 from the 'Maryland Institute College of Art' with a Master of Fine Arts (painting). Over the past 10 years he has lived and worked in Berlin, Germany, San Juan, Puerto Rico and Brooklyn, NYC. He is now based in Australia. In 2012 he was an artist fellow of the 'Hanse-Wissenschaftskolleg for Advanced study' (HWK), Delmenhorst Germany and in 2012 was the first artist of the residency project 'Expedition Kunst und Wissenschaft' with the German Polar institute where he lived and worked in the high Arctic at an international scientific base. He has collaborated with BMW, Germany and 'Kirow', Germany. His work has been shown in international exhibitions in the United States, Germany, Israel, Ireland, Italy, and Puerto Rico. Read more about his work at osvaldobudet.com.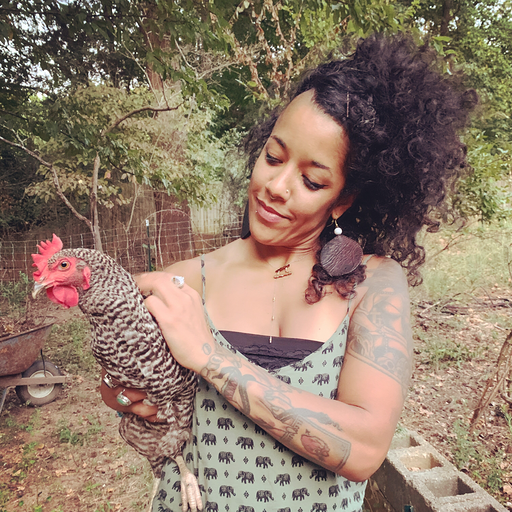 dey hernández (Co-Host, Producer, ella/we) is an Afro-Caribbean Latinx bicultural worker (AgitArte collective), curator, interdisciplinary artist, permaculturist, puppeteer (Papel Machete), movement artist (Danza Orgánica), designer and educator centering on collaborative projects + practices. As a border artist between Puerto Rico and Boston, through modeling, manifesting and building opportunities for liberation in the everyday, her work untangles how the complicated diasporic and colonial histories of this so-called nation persist and continue to operate throughout the world and within its own perimeters. dey holds a Master of Architecture (March) from the University of Puerto Rico.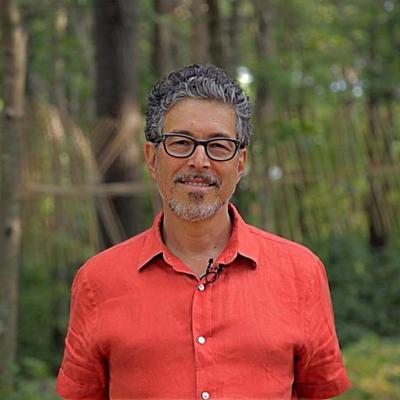 Greg Jobin-Leeds (Co-Host, Greg/Greg's) has launched and nurtured transformative, sustainable, social justice organizations that have won milestone victories for historically underserved children and communities. A son of Jewish refugees fleeing the Nazis, he has been engaged in struggles in Boston, New York City, Spain, Puerto Rico and Central America. Greg frequently shares his expertise as a trainer and inspirational speaker on webinars and at social justice organizations, foundations, universities, high-school, and religious groups. Greg is co-founder and first president of the award-winning Schott Foundation for Public Education. He started out his career in 1981 as a high-school English teacher in rural Maine and later became head of the English Department at a high-school in Barranquilla, Colombia. Greg also trained adult literacy teachers at Roxbury Community College. He has a Masters from the Teachers College at Columbia University. He is a certified mountain guide and enjoys music and nature with friends and family. Follow him at @gregjl1.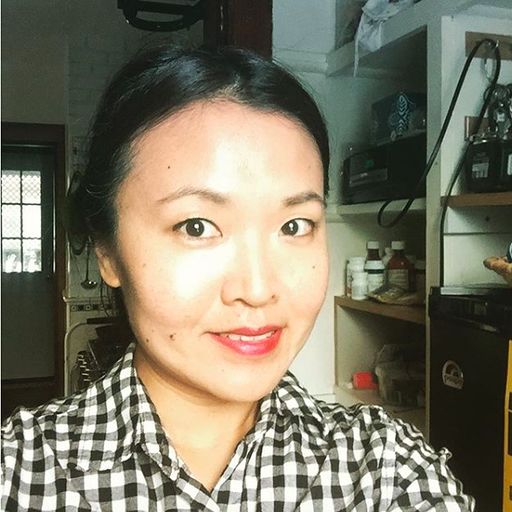 Yooree Losordo (Managing Producer, she/her) keeps the trains running. Beginning with her first job tutoring at age 11, her long and strange career has included producing animations of cancer drugs, teaching English in Finland, a recurring gig on Late Night with Conan O'Brien, and running the only Asian-owned general interest bookstore in the US. She believes storytelling can change the world. She welcomes feedback and story ideas at @y00ree.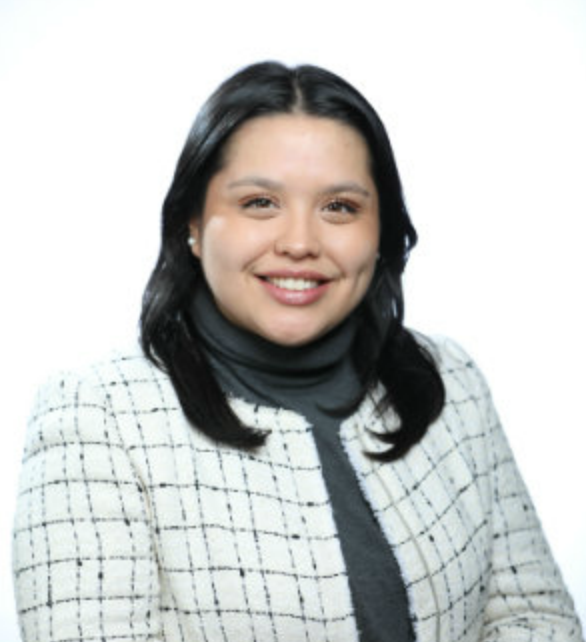 Thalia Y. Carroll-Cachimuel (Communications Associate, she/her) focuses on Indigenous and Latinx human rights. Thalia previously served as the Membership and Learning Services Coordinator at Philanthropy New York, where she worked with 280+ foundations. She graduated with a BA in Human Services from Northeastern University in 2018, where she served as an executive board member of the Latinx Student Organization for 3 years. Thalia was awarded the La Comunidad Latina En Acción full-tuition scholarship and was a Forbes 30 Under 30 Scholar. She interned at the United Nations in the Human Rights Department and for the White House Initiative on Educational Excellence for Hispanics. Thalia was also Co-Chair of the Latinx Caucus for the College Democrats of Massachusetts. Thalia is an Indigenous history curriculum contributor for Teaching Tolerance. She is currently based in New York City.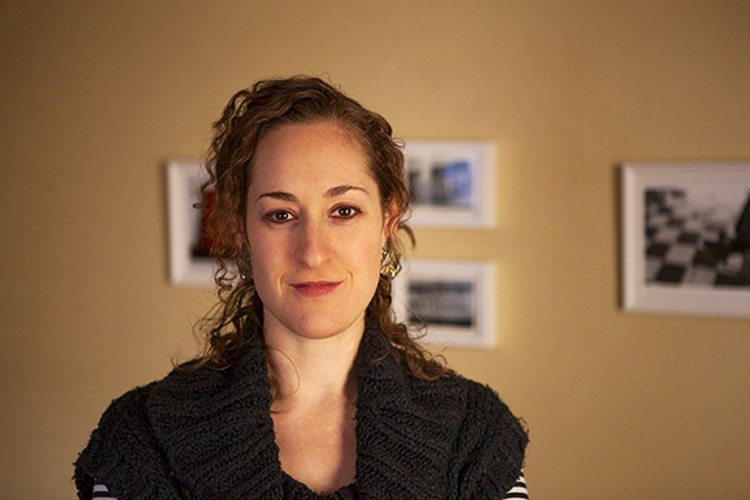 Mariel Carr (Consulting Producer, she/her/hers) is a podcast producer and documentary filmmaker. Her passion for telling intimate human stories has taken her into the heart of gang wars in California, the oil fields of North Dakota, and the opioid epidemic in Philadelphia. She directed and produced the award-winning films A Confused War, and Death and Taxidermy. Mariel is the senior producer for Distillations, a podcast that explores the hilarious, strange, and gravely serious intersections of science, culture, and history. The show was named one of the 20 best history podcasts by Oprah Magazine, and one of the best six podcasts for science lovers by Physics Today. Mariel lives in her beloved hometown of Philadelphia.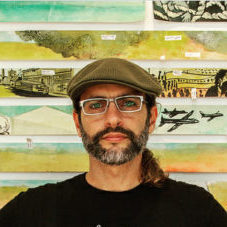 José Hernández Díaz (Graphic Artist) illustrated several award-winning YA novels including Ediciones SM Barco de Vapor's Antrópolis and ICP's Consultores de Misterios. In addition to creating much of AgitArte's visual artwork in the last decade, José created the branding and design with Dey Hernández for the When We Fight, We Win! book, and for the annual Titeretada Festival in Puerto Rico with Javier Maldonado. José is also a puppeteer and has appeared in several of Papel Machete's performances. José's illustration work is highlighted in AgitArte's most recent social media campaign, #DefiendeLaEducaciónPública to support the struggle for public education as well as a campaign which marks the 2nd Anniversary of Hurricane María. He received his BFA in Illustration from Rhode Island School of Design. José currently lives in Santurce, PR.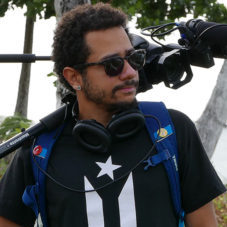 Juan C. Dávila (Producer) is a documentary filmmaker and multi-media journalist from Mayagüez, Puerto Rico. He has directed two feature documentary films: Compañeros de lucha (2012) and Vieques: una batalla inconclusa (2016). His documentary filmography also includes the short-documentary film, La generación del estanbai (2016). Dávila currently works as a Puerto Rico correspondent for Democracy Now!, and is in the process of creating his new documentary film, Islas prometidas. He holds a Bachelor in Arts of Communication from Universidad del Sagrado Corazón in Puerto Rico (2011) and a Master of Arts in Social Documentation from the University of California, Santa Cruz (2015).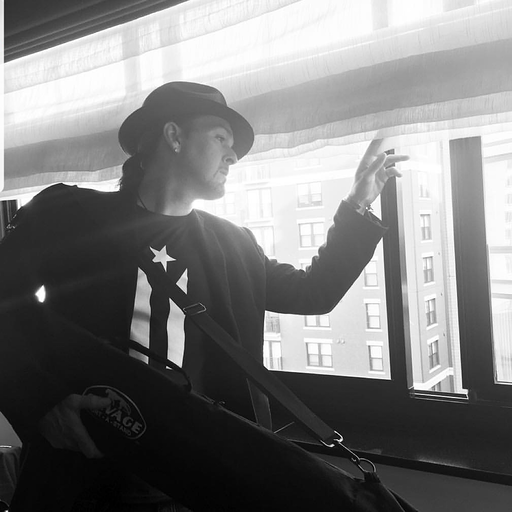 Jorge Díaz Ortiz (Host, Word of the Day) co-founded AgitArte in 1997 and is an editor of the book When We Fight, We Win! He is a puppeteer, popular educator and bicultural organizer with over 20 years of experience. He is deeply committed to working class struggles against oppressive systems, namely colonialism, patriarchy, white supremacy, and capitalism. Jorge is also a founding member of Papel Machete, a collective of radical artists and street theater/puppetry workers dedicated to education, agitation and solidarity work in 21st century Puerto Rico and its Diaspora. Though decisions are made collectively, Jorge's razor sharp political analysis and understanding guides much of AgitArte's work. He also provides political and ideological mentorship to our whole team. He received his BA in Mass Communication from Emerson College in Boston, MA. Jorge strives to be a rigorous, organic intellectual and is currently based in his hometown of Santurce, PR.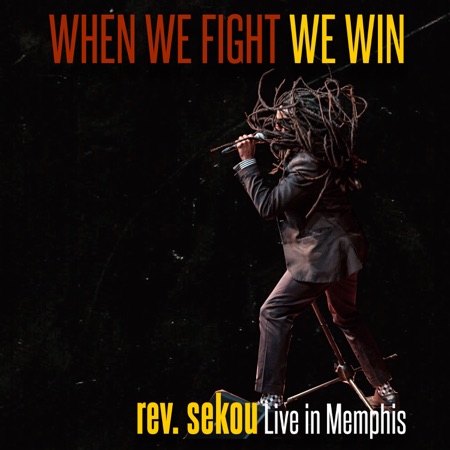 Rev. Osagyefo Sekou provided the music for our podcast. Noted activist, theologian, author, documentary filmmaker, and musician, Reverend Osagyefo Sekou was born in St. Louis, Missouri and raised in the rural Arkansas Delta. Rev. Sekou's music is a unique combination of Arkansas Delta Blues, Memphis Soul, 1970s funk, and Gospel. Please visit revsekou.com.