WHEN WE FIGHT, WE WIN! Live; Mutual Aid and Solidarity in a Time of Crisis is a live webcast series that was created in response to COVID-19. We speak with activists, artists, healers and organizers working on the frontlines.
Each episode offers a unique perspective from social-change leaders in their fields as to how we can support and stand in solidarity together during this challenging time. From prison reform movements, to immigration movements, to how we can learn to grieve during this time, we hope that these recordings will both inspire and educate.
We are grateful to the leaders that we've had the privilege of speaking with and hope to continue the conversation by sharing these episodes with you. 
Join us every other Wednesday 5pm Eastern on Zoom or Facebook Live. On MAY 27 we bring you The Fight for the Soul of Public Education with Jasmine Gripper (@Jasgripper) of the the Alliance for Quality Education and Jesse Hagopian (@JessedHagopian) of Rethinking Schools. Music by Cano Cangrejo!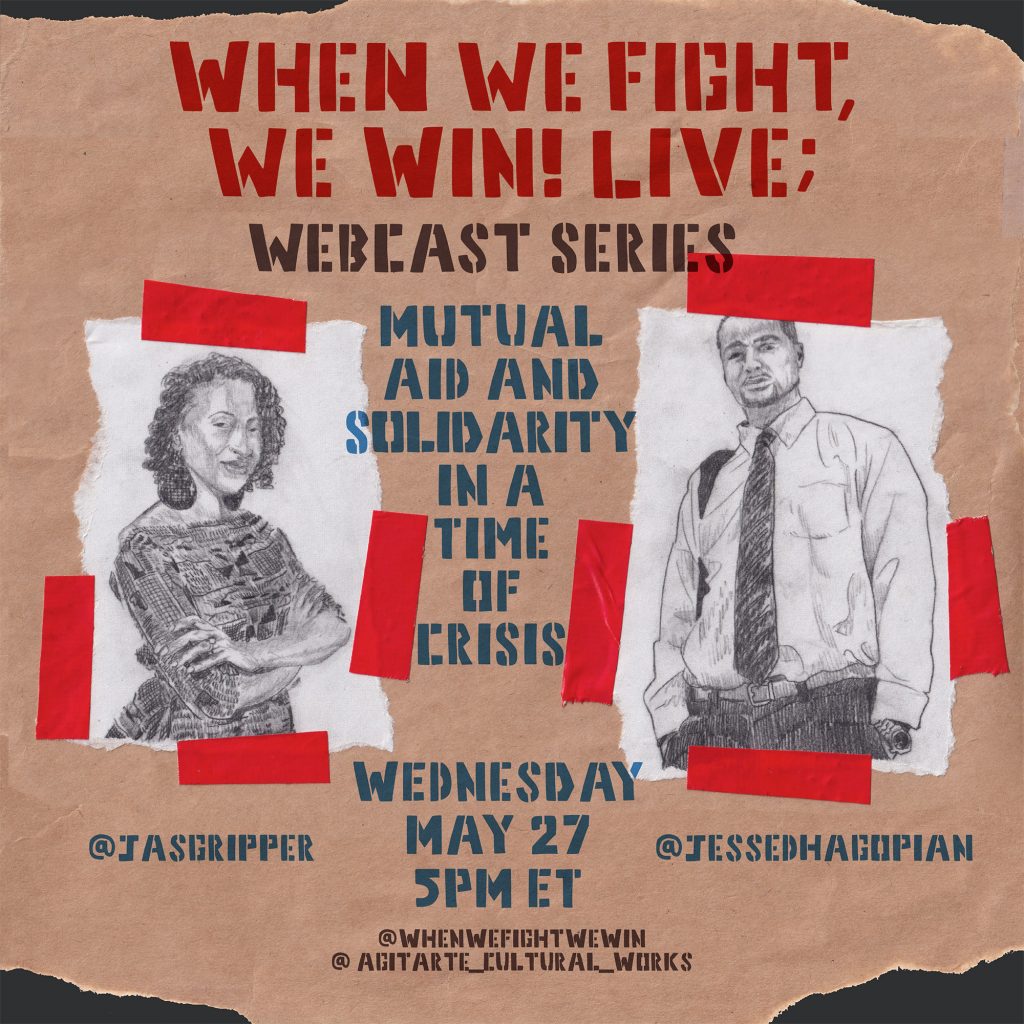 Like what you heard? Please share with your networks!